Sponsors, Partners & Supporters
A host of respected and generous businesses and individuals make the Michael Hill International Violin Competition possible. We thank them for their enduring support.
Please visit the websites of our sponsors and supporters to explore our commercial and individual partnerships.
JUDGES SPONSORS >

For over 30 years we've shared our vision locally and globally with customers in New Zealand, Australia, Canada and the United States, and we've earned the reputation for quality jewellery along the way.
We exist to craft distinct and appealing jewellery, and it's been that way since our founding in 1979. That's why we remain one of the few jewellery retailers that have an in-house team of master craftsmen – dedicated to creating your future heirlooms and pieces for every one-of-a-kind occasion while continuously perfecting their craft.

ANZ is proud to be a major sponsor of the Michael Hill International Violin Competition.
Our support of the competition provides a unique opportunity to celebrate the accomplishments of violinists that are leading the way on a global stage. We know that achieving success as an artist and in business takes commitment, resources, hard work and resilience and with ANZ's extensive network and presence across 33 international markets, we pride ourselves on our ability to help businesses, communities and individuals thrive.

We look forward to seeing the competition unfold, and celebrating the exceptional talent of our local and international artists.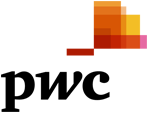 PwC New Zealand is proud to support the Michael Hill Violin Competition, a celebration of excellence and reaching goals. With local offices throughout New Zealand, we work alongside businesses to help them be successful by developing and achieving their goals too.
Congratulations and good luck to all the semi-finalists.

Villa Maria is proud to be sponsoring the Michael Hill International Violin Competition.  100% New Zealand owned, Villa Maria continues to enjoy a close relationship with the Arts. As New Zealand's most awarded winery, it is fitting that we are once again supporting New Zealand's most outstanding music competition and wish the competitors every success.

This competition is a landmark event for international musicians and we are delighted to be part of the family of sponsors. We especially admire Michael Hill's philanthropy and commitment in establishing and nurturing the contest over many years.
Charles Spillane
Chief Executive

As New Zealand's largest full-service real estate agency, Bayleys proudly supports diversity – and from the sports field to the performing arts, we are thrilled to aid the aspirations of New Zealand's emerging talent.
Bayleys is delighted to support the world-class talent at the Michael Hill International Violin Competition, and we wish the musicians the best of luck for what promises to be a rousing competition come June.
Lisa Bindoff
General Manager
Bayleys Foundation