Benjamin Baker (New Zealand)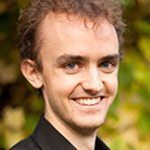 ACHIEVEMENT >
2013 Competition New Zealand Development Prize winner

ON TOUR WITH THE ROYAL NEW ZEALAND BALLET >
Ben was engaged to perform the onstage role of violin virtuoso in the Royal NZ Ballet's winter 2014 tour of Les Lutins as part of its ALLEGRO production.  Ben shares his experience on and off stage: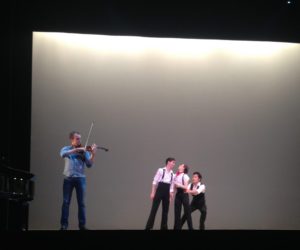 27 June 2014 — Stage Rehearsals Auckland Aotea Centre
Although I was born in Wellington the 12,000miles from London to get home still left me stiff, so it was great to get on stage in Auckland and stretch my legs and fingers. Learning the incredible choreography by Johan Kobborg, how closely it combines with the music, and trying out a bit of acting was great fun!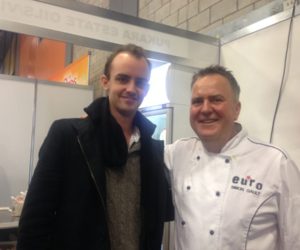 3 August 2014 — Simon Gault
On my first day off I managed to catch up with super chef and lovely guy Simon Gault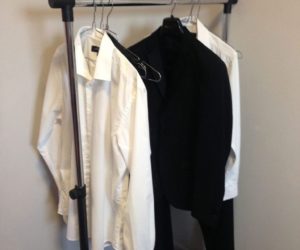 8 August 2014 — Simple Pleasures (Hamilton)
Sometimes it is the little things which give you the greatest pleasure – being able to turn up at every new venue with my concert clothes ready and waiting felt like real luxury! The RNZB wardrobe department seemed to possess super powers in the speed they are able to clean and prepare a whole company's costumes!
17 August 2014 — Great Music
It was great to get the shows underway in Wellington, my hometown and RNZB's. Just before curtain up Kohei and I discovered that we were a perfect two man violin team. Michael, Antonia and Shaun don't seem to be convinced.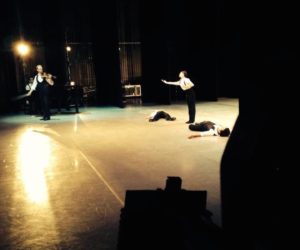 20 August 2014 — Behind the scenes
After a month on the road with the RNZB family it was hard to imagine that after we finished in Invercargill, we only had one show left.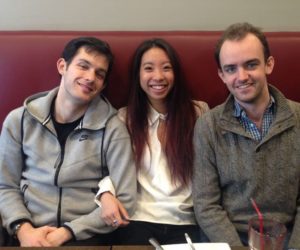 23 August 2014 — One Last Breakfast
This post is for Michael and Alayna my travel, coffee, breakfast, and pretty much everything buddies. Right from the beginning you guys made it such a special month.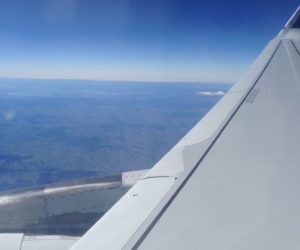 24 August 2014 — One final Glimpse
Before I know it I am on the plane back to London, impressions and memories from the last month flooding through my mind. Looking out at Lake Taupo and Mount Ruapehu I reluctantly realise that I have to leave New Zealand for now. It has been such a privilege working with so many passionate and inspiring people in what has been a magical tour with the RNZB – the 44 hours travel back to London won't be enough time for me to come back down to Earth.
CONNECT >
ACCLAIM >
"He boasts an impressive technique that he harnesses with accomplishment in order to communicate his individual personality."

– Mark Messenger, Head of String Faculty, Royal College of Music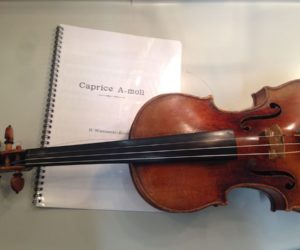 29 July 2014 – Dress Rehs, Broken String 1/2
I guess this is what dress rehearsals are for but it was quite a dramatic way to finish the first run of Les Lutins in front of an audience; tearing my own e-string off with a left hand pizz!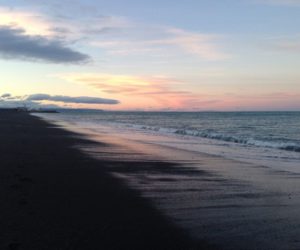 7 August 2014 — View Napier
I may not have been able to walk normally after an afternoon on the bike but this view soon helped me forget about the pain!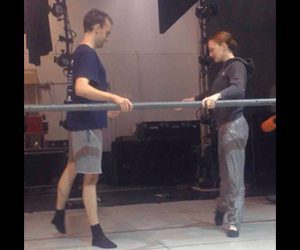 12 August 2014 — First Ballet Lesson (Palmerston North
A day in Palmerston North's Civic Theatre inspired me to take my first steps in ballet. Principle Guest Artist Gillian Murphy very kindly offered to give me an private introduction to the basics.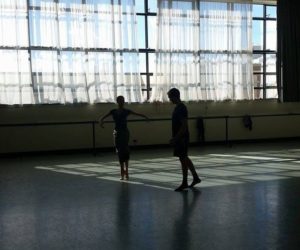 18 August 2014 — More Ballet Lessons
As my fascination for ballet grew stronger, Gillian incredibly generously gave me a few more lessons to help me discover more about ballet, and about myself in the process. This lesson in the beautiful RNZB studio taught me my first ballet step, a basic soutenu. The best bit by far though was watching Gillian demonstrate with such beauty and ease. It was incredibly inspiring – something like having a violin lesson from Heifetz having never picked up a violin before!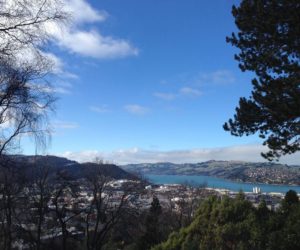 22 August 2014 — Welcome to Dunedin
Our last stop was Dunedin. Those incredibly blue skies were almost taunting me that in a couple of days I would be on a plane back to the UK.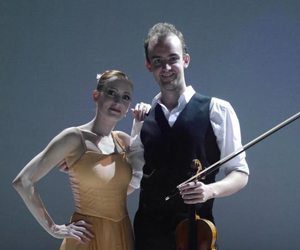 23 August 2014 — Ballet mentor
It was also last show with RNZB for inspirational dancer, and wonderful friend, Gillian Murphy. Without such fantastic lessons I would have never got so hooked on ballet or understood at all what goes on at the barre!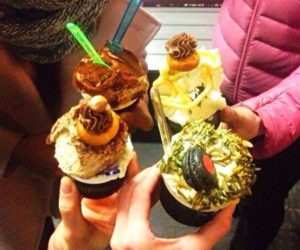 3 August 2014 — Giapo Ice Cream Auckland
What turned out to be one of the highlights of touring with a ballet company is that there is no shortage of ideas for good places to eat! Giapo's ice cream was a particular highlight!
7 August 2014 — Cycling Napier
Something I'm not used to when touring is having whole afternoons off! Thanks to some wonderful weather in Napier I had the perfect afternoon to cycle around the beautiful coastline of Hawkes Bay!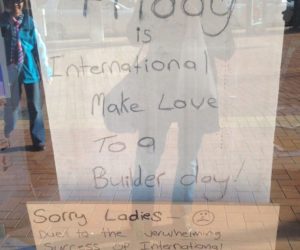 15 August 2014 — First Class Humour (Wellington)
I arrived back home in Wellington and found this sitting in front of a building site next to St James' Theatre. You can't beat Kiwi humour!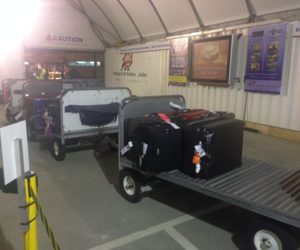 19 August 2014 — Invercargill Baggage Claim
After wrapping everything up in Wellington it was time for the last two shows down in the South Island, starting with Invercargill. It was bitterly cold and baggage claim involved standing in a tent waiting for the airport staff to drive the luggage all of 15m from the plane straight into the tent. Nice of them to make the effort but it might have been easier and quicker to wheel it ourselves!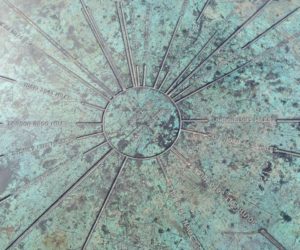 23 August 2014 — Which way
On the last morning I went for a walk and found this up Mount Cargill. It got me wondering which direction I should take back to London. Is it a more scenic route if I take the extra 1,163 miles?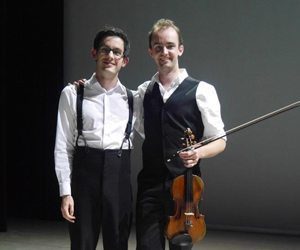 23 August 2014 — Partners in Crime
Time for the last show and an emotional last outing for Les Lutins with my partner in crime, Michael Pansters. Thank you for putting up with me and being such a pleasure to work with! It was a blast!