Insiders' Guide
Not your regular pre-concert lecture – these are more like wine tasting with the actual vintner
NZ's leading tertiary violin lecturers lead these sessions (free to ticket-holders and available for viewing though our broadcasts), candidly revealing what the competitors will be experiencing – including their many challenges – and what the judges are really listening for.
An integral part of the programme, Insider's Guide sessions are held at the start of each day in order to give audiences a greater understanding and appreciation of the gauntlet the violinists are about to run.
Friday 31 May 2:30 – 3:00pm
Martin Riseley
Fiendish Fugues – J.S. Bach's solo works for violins including the fugues are explored with Martin – four parts for four fingers, four strings and a bow. You do the math.
Saturday 1 June 9:30 – 10:00am
Martin Riseley
Paganini: What was he thinking! – Martin uncovers the organised mayhem of the Caprices with a sampling of some of the devilish difficulties
Sunday 2 June 9:30 – 10:00am
Lyell Cresswell
Commissioning Chatoyance – Our 2019 commissioned composer talks about his compositional process with our Artistic Adviser, Dene Olding, who has been an integral part of the Competitions' new works throughout the years.
Monday 3 June 9:30 – 10:00am
Andrew Beer
Two is Better than One – Andrew delves into the rich sonata repertoire for violin and piano. What makes a good pairing and how will you know?
Wednesday 5 June 6:30 – 7:00pm
David Samuel
The Viola, No Joke – One of the greatest minds and artistic spirits to ever walk this planet was Wolfgang Amadeus Mozart. His genius was remarkable and, in addition to his many gifts, he was a violist and he wrote six glorious String Quintets giving the central role to the viola – the part that he himself would play. David Samuel talks about the quintets from a violist's perspective – see what makes them some of the greatest music ever written!
Thursday 6 June 6:30 – 7:00pm
Are Older Violins Better? Rare Violins of New York is an internationally respected firm in the world of fine instruments. Co-founders Bruno Price and Ziv Arazi are experienced dealers and former professional musicians, and discuss the hot topic about old versus new violins with our own luthier and violin maker, Dick Panting.
Saturday 8 June 6:30 – 7:00pm
In Front yet Within. Concertmaster of the APO talks about the skills, artistry and sheer power violinists need to display when performing concertos on a stage with 80 other musicians. There are times when the soloist needs to command and times when they need to play within the huge soundscape of a symphony orchestra full of other soloists.
Session Guides:
Andrew Beer
University of Auckland, concertmaster Auckland Philharmonia Orchestra
Violinist Andrew Beer has been described as a "virtuoso soloist" by the San Francisco Classical Voice, as possessing a "glorious string tone" by Strad Magazine, as a performer displaying "accuracy and subtle charisma" by the Boston Globe, and as a "musical gift" by the New York Times. He has performed extensively throughout North America, Europe, Asia and Australasia, and his performances have been broadcast on NHK Japan, Vietnamese television, CBC Radio-Canada, Minnesota Public Radio, Vermont Public Radio, WQXR New York, Radio NZ Concert FM and ABC Classic FM.
As a soloist, he has performed with leading orchestras in Vancouver, Montreal, New York, Boston, Catania, Auckland and Hamilton with conductors including Gil Rose, Joseph Silverstein, Victor Feldbrill, Eckehard Stier and Giordano Bellincampi. As a chamber musician, he has performed at the Banff, Orford, Domaine Forget, Tanglewood, Aspen, Music@Menlo, Prussia Cove and Akaroa festivals, and has appeared in concert with Grammy-winners Midori, Emerson and Parker String Quartets, and Tui-winners NZ Trio. Contemporary music has played a large role in Andrew's musical life, and he has worked closely with some of the leading composers of our time on their solo and chamber works, including Pierre Boulez, Mario Davidovsky, György Kurtág and Steve Reich.
Outside his busy performing schedule, Andrew teaches both privately and at the University of Auckland, and has been a guest teacher at Harvard and McGill Universities. He frequently serves as a judge for competitions and scholarship funds throughout New Zealand. Humanitarian and outreach concerts have also played an important role in his musical output, and through such endeavours he was awarded a U.S. Congressional Commendation in 2006.
Born in Vancouver in 1982, Andrew's principal teachers were Lawrie Hill, Gwen Thompson, Gerald Stanick, Ani Kavafian and Donald Weilerstein. He holds a BA magna cum laude from Stony Brook University and an MM and GD from the New England Conservatory of Music. He served as a performing and teaching fellow at Carnegie Hall and the Juilliard School from 2007-2008, and from 2008-2013 held the position of assistant principal 2nd violin with the Montreal Symphony Orchestra. Andrew has proudly been concertmaster of the Auckland Philharmonia Orchestra since 2014, and has performed as guest concertmaster with the Melbourne Symphony Orchestra, Vancouver Symphony Orchestra and City of Birmingham Symphony Orchestra.
Andrew performs on a J.B. Vuillaume violin from 1845, and a J.J. Martin bow from 1880.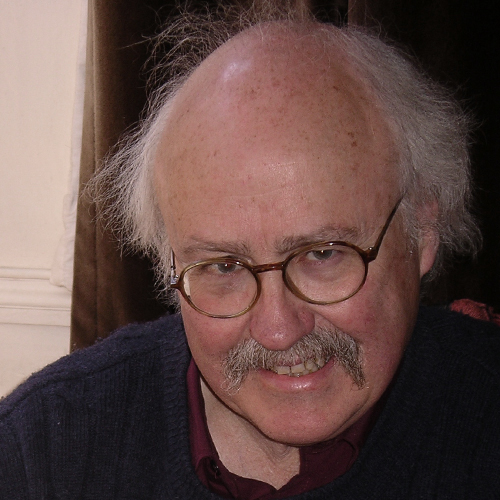 Lyell Cresswell was born in Wellington, New Zealand, on 13 October 1944. He studied at Victoria University of Wellington, Toronto University (Commonwealth Scholarship), and the University of Aberdeen. This was followed by further study at the Institute of Sonology, Utrecht (Dutch Government Bursary 1974-75) and the Massachusetts Institute of Technology (Scottish Arts Council Bursary, 1982). From 1978-80 he was Music Organiser at Chapter Arts Centre, Cardiff; from 1980-82 he was Forman Fellow in Composition at Edinburgh University, and from 1982-85 Cramb Fellow in Composition at Glasgow University. Since then he has been a full-time composer based in Edinburgh.
In 1978 he won the Ian Whyte Award for the orchestral work Salm and in 1979 received the APRA Silver Scroll for his contribution to New Zealand music. The UNESCO International Rostrum of Composers has recommended his works in 1979, 1981 and 1988. Cresswell has been a featured composer at many festivals throughout the world – London, Tokyo, Edinburgh, Warsaw, Amsterdam, Bologna, Wellington, etc. and his music is widely performed and broadcat. He was artistic director of the ecat (Edinburgh Contemporary Arts Trust) "New Zealand, New Music" festivals in Edinburgh in 1998 and 2001.
He has been the recipient of numerous awards. In 2001 he received a Scottish Arts Council Creative Scotland Award. In 2002 an honorary D.Mus. degree from Victoria University of Wellington, and in the same year he was the first composer to be awarded the Elgar Bursary from the Royal Philharmonic Society. In 2006/07 he was New Zealand School of Music/Creative New Zealand Composer in Residence in Wellington. He won the Sounz Contemporary Award for his first Piano Concerto in 2011. In 2016 he received a New Zealand Arts Laureate Award and in 2017 was a recipient of the Composers Association of New Zealand Trust Fund Award.
Lyell Cresswell has written works in most genres: works for orchestra (with and without soloists), large and small ensembles, solo instruments, operas, choral music and works for solo voice. Many of his works are available on CD.
Martin Riseley
NZ School of Music, Concertmaster Christchurch Symphony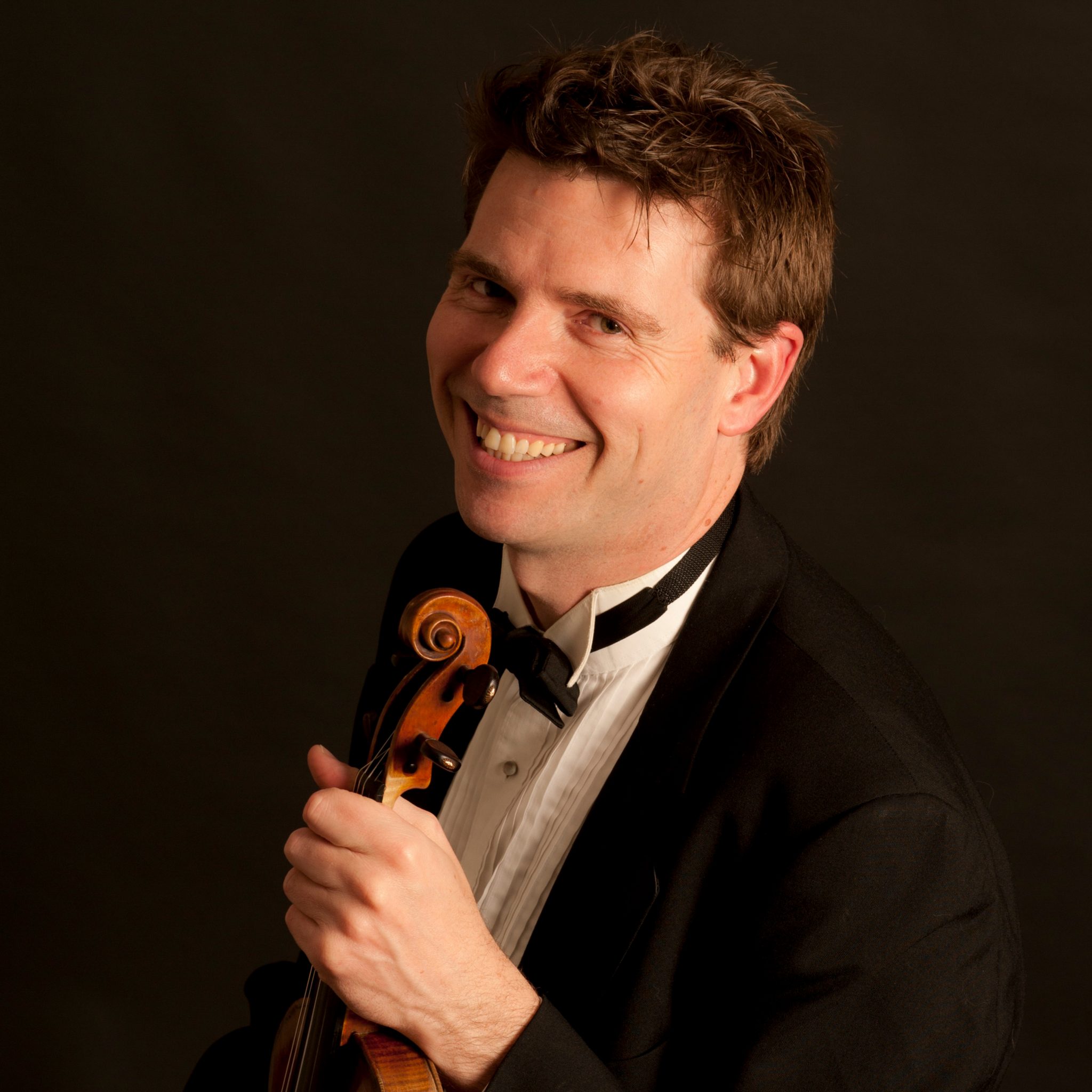 New Zealand violinist Martin Riseley studied at Juilliard with Dorothy DeLay, where he completed Master of Music and Doctor of Musical Arts Degrees. He subsequently became Concertmaster of the Edmonton Symphony Orchestra for fifteen years, where he performed and premiered a number of concertos. He has played chamber music with some of the leading musicians of our time, including Pinchas Zukerman, Yo Yo Ma and John Kimura Parker, and has held other concertmaster positions, including Interim Associate Concertmaster of the National Arts Center Orchestra, under music director Pinchas Zukerman. He was also a member of Mènage à Trio with Stèphane Lemelin and Tanya Prochazka.
Since returning to New Zealand to be Head of Strings at the New Zealand School of Music he has premiered John Corigliano's Red Violin Chaconne, given performances throughout the country of the complete Paganini caprices, and teamed up with Diedre Irons for regular recitals, including for Chamber Music New Zealand. He has also made the first CD recordings of some important chamber works of Douglas Lilburn and recorded 'Meditations on Michelangelo' by Jack Body with the NZSO and Ken Young, as violin soloist. This recording won a Vodafone New Zealand Music Award for Best Classical CD in 2015. Recently he has made premiere recordings of works by David Farquhar and toured as a member of the Te Koki Trio. In 2015 he was also appointed Concertmaster of the Christchurch Symphony Orchestra and was named patron of The Piano, a music facility of teaching studios and rehearsal spaces for the community, with a concert hall being built in the heart of Christchurch's Arts Precinct.
David Samuel
University of Auckland, Auckland Philharmonia
Orchestra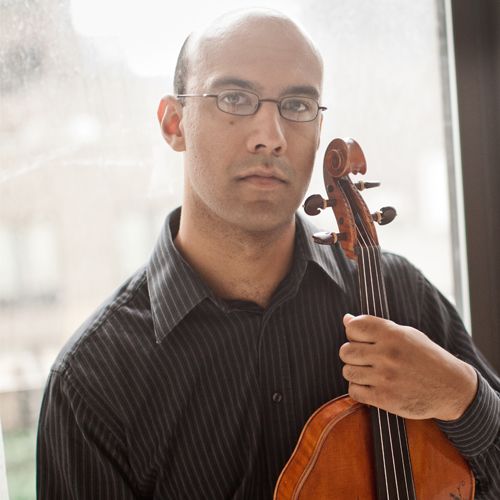 Violist David Samuel is currently the Associate Principal Viola of the Auckland Philharmonia Orchestra, a position he has held since 2015, and is also a Professional Teaching Fellow in Viola and Coordinator of Chamber Music at the University of Auckland. He was previously the violist of Ensemble MidtVest in Denmark and was the founding violist of the Afiara Quartet. During his eight year tenure with the quartet, Mr. Samuel performed more than 100 works for string quartet in over 400 concerts worldwide.

In addition to being the first ensemble ever to receive the Young Canadian Musicians Award, the Afiara Quartet was a top prize winner at the ARD International Music Competition in Munich, the Banff International String Quartet Competition and the Concert Artists Guild Competition.

Mr. Samuel has performed at Wigmore Hall, Berlin Konzerthaus, the Esterházy Palace, Carnegie Hall, Lincoln Center, The Kennedy Center, Library of Congress, at the headquarters of both LinkedIn and Facebook, and on "The Late Show with David Letterman". He has performed chamber music with Robert Mann, Pinchas Zukerman, Atar Arad, Michael Tree, Colin Carr, Marc Johnson, Joel Krosnick, Sergio Azzolini, James Campbell, Jörg Widmann, and members of the Alexander, Cecilia, Danish, Emerson, and Juilliard String Quartets. Mr. Samuel has recorded for CPO, Dacapo, Foghorn Classics, and Naxos, and has worked as a producer most recently for a recording of Mozart chamber music with the Alexander String Quartet and pianist Joyce Yang.

Mr. Samuel received his Bachelor and Master of Music as well as an Artist Diploma from The Juilliard School. He also received an Artist Certificate in Chamber Music from the San Francisco Conservatory of Music. His principal teachers were Paul Hersh, Henry Janzen, Michael Tree, and Karen Tuttle.

Currently living in Auckland with his wife, violinist Yuri Cho, and their cat, Milo, Mr. Samuel enjoys cooking, brewing beer, gardening, playing badminton, and warm weather
Dick Panting
Official Luthier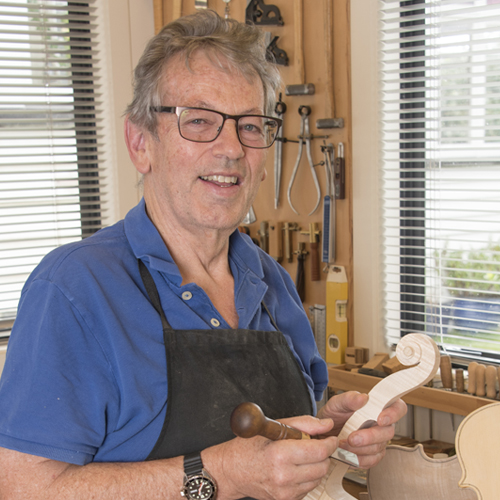 Auckland based luthier Richard Panting began his career as a professional violinist in the NZSO before moving to London and taking up appointments in major orchestras in the UK and Scandinavia. After a further period playing in the Australian Symphony Orchestras he decided to follow his passionate interest in violin making and has been making instruments for the last 20 years, mostly to commission. He loves the opportunity that the MHIVC provides, to support terrific young players and their instruments.
Ziv Arazi and Bruno Price
Rare Violins of New York