Our People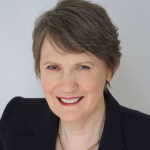 Rt Hon Helen Clark ONZ PC
Administrator of the United Nations Development Programme (2009 – 2017) and former Prime Minister of New Zealand (1999–2008).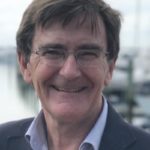 Gerald Fitzgerald
Chairman of the Trust
Gerald Fitzgerald is a corporate lawyer with more than 30 years' experience. Former Chairman of the law firm, Kensington Swan, Gerald sits on the boards of the Lake Taupo Protection Trust, and a number of other private sector businesses and organisations. He graduated from Otago University where a strong interest in the visual and performing arts was developed.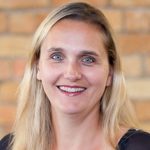 Andrea Duncan
Trustee
Andrea is an Independent Consultant working in the area of exceptional performance. She has played the violin since childhood and combines her love for the violin with her commercial acumen as a Trustee for the competition.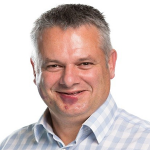 Brent Goldsack
Trustee
Brent has had a 25-year career in both New Zealand and abroad in various corporate advisory roles, including being a Partner at PwC New Zealand for more than 12 years; he currently serves on the board of Fonterra. Brent has a genuine passion for the primary sector, healthcare and the arts.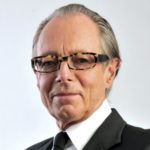 Sir Michael Hill KNZM
Founding Trustee
A jewellery magnate, best-selling author and entrepreneur, Sir Michael founded global jewellery retailer Michael Hill Jeweller in 1979 and is its Founder President. He was the Ernst & Young 2008 Entrepreneur of the Year (NZ) and was knighted for his services to business and the arts in 2011.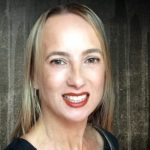 Monika Hill
Trustee
Graphic artist Monika Hill is a native of Poland. Since receiving her BA in Graphic Arts from Queensland's Griffith University, she has worked as a graphic artist in Australia and New Zealand, and has been intimately involved in the competition since its inception.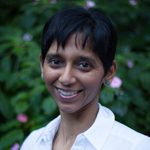 Nagaja Sanatkumar
Trustee
Nagaja Sanatkumar is a digital technology executive, with over 20 years' professional experience in global eCommerce commercial business management and operations, technical product design and development, and customer-centric digital marketing. Her expertise spans industries such as retail, travel, financial services and management consulting.
Prior to moving to New Zealand in 2015, Nagaja lived in the US, and held senior leadership roles at Amazon and Expedia. She is currently the General Manager of Global eCommerce at Icebreaker, and a Future Director at Spark. A self-described "violin mum", Nagaja is the proud parent of two dedicated Suzuki students.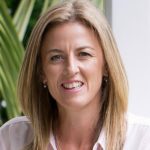 Sue Waymouth
Trustee
Sue is a Marketing Specialist with a passion for the Arts. She runs her own Marketing Consultancy firm and works with a variety of small to medium businesses. She has held senior marketing roles in New Zealand and overseas, including New Zealand Funds Management, Chase Bank (UK) and Alvern Media (UK). Sue also helps run the Contemporary Benefactors, a philanthropic tier of the Auckland Art Gallery Toi o Tāmaki.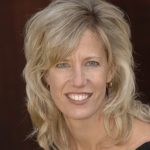 Anne Rodda
Executive Director
Hailing from Tucson Arizona, Anne studied cello and arts administration through university and was awarded a Master's Degree in cello performance from the Cleveland Institute of Music.  She successfully combined a career in performance, education and arts administration in the Boston area until immigrating to New Zealand in 1997. 
Anne is a sought-after arts leader in New Zealand.  She is the Executive Director of the Competition which she developed in 2001, and is the former General Manager of the Auckland Philharmonia Orchestra, the Auckland Writers & Readers Festival and NZ Sculpture OnShore Ltd. She regularly lectures in arts management and is a member of the NZ Institute of Directors and the Project Management Institute.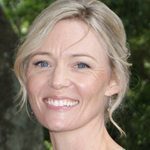 Melanie Weeks
Co-ordinator
Mel looks after the artistic co-ordination and general administrative aspects of the Competition. Her work experience includes roles with Creative New Zealand, the Auckland Writers Festival, NZ Sculpture OnShore, Auckland Philharmonia Orchestra, NZ Writers Guild and Warner Music (UK) as well as working as a publicist for TV3, BBC Worldwide (UK), and IMG Artists (UK).
JX Live
Videography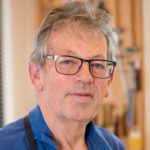 Richard Panting
Luthier
Auckland based luthier Richard Panting began his career as a professional violinist in the NZSO before moving to London and taking up appointments in major orchestras in the UK and Scandinavia. After a further period playing in the Australian Symphony Orchestras he decided to follow his passionate interest in violin making and has been making instruments for the last 20 years, mostly to commission. He loves the opportunity that the MHIVC provides, to support terrific young players and their instruments.
Siobhan Waterhouse
(Mr. ºFahrenheit Publicity)
Publicist
Blakat Accounts
Bookkeeping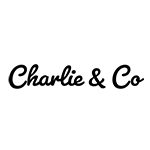 Charlie & Co
Web Development + IT Services
A well-coordinated team of experienced professionals headed by Steph Kennard who consider 'average' a completely foreign word. Charlie & Co is a New Zealand based creative agency that specializes in building innovative websites, apps and software for the modern age.
Sheena Haywood
Photographer & Queenstown Relationship Development Representative