Haere Mai ("Welcome")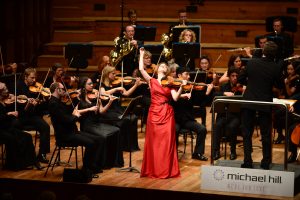 The Michael Hill International Violin competition is the launch-pad for violin virtuosos; the foundation stone of brilliant musical careers.
With a prize package valued at over NZ$100,000, the Michael Hill International Violin Competition shapes the artistry of 16 of the world's finest young violinists. It delivers violinists and audiences alike a sublime, unique experience.
From concert stages in sub-tropical Auckland and alpine Queenstown, New Zealand, the globe's best young violinists deliver platinum-plated performances over eight magnificent days.
The World's Best Emerging Violin Talent in the World's Most Unique Location
Message from Dene Olding, Artistic Adviser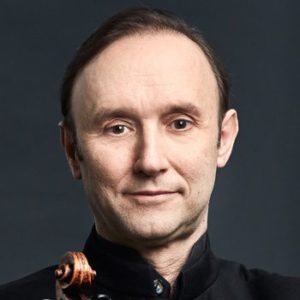 Today, virtuosos need technical prowess, individual artistry and enlightenment in terms of different musical styles. They must exhibit ease from concerto performance to chamber music.
The Michael Hill International Violin Competition ticks all the boxes – and some. It preserves the glorious heritage of the violin, giving young artists a unique outlet for talent. The competition forges lifetime friendships on the way. Musical stimulus from this experience is immeasurable.
As competitors advance, the self-doubt, fear and anxiety of performers are overcome. Adversity is surmounted, so that performances in the future are tangibly better. There is immense satisfaction in these achievements.
All of these attributes of this event cannot be expressed in the word "competition".
The true worth of the Michael Hill International Violin competition is in the countless hours of preparation, musical thought and self-discipline that each competitor undertakes, propelling them into new personal realms.
Moreover, the reputation of the Michael Hill International Violin Competition grows with each biennial event. This is best evidenced by the quality of past prize winners and their achievements, and the distinguished judges who have generously served.
This competition, held in the heart of the stunning natural beauty of New Zealand, and featuring kiwi hospitality, delivers an experience unlike anything else in the world.
Artistic Adviser, Michael Hill International Violin Competition
First violinist Goldner String Quartet and Australia Ensemble, Concertmaster Emeritus Sydney Symphony Orchestra
Message from Anne Rodda, Executive Director: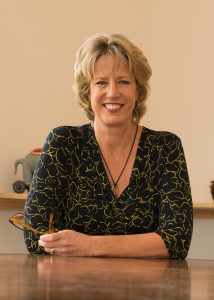 New Zealanders are both individual self-starters and team-driven achievers. The country is brim-full of idiosyncratic and extraordinary success stories.
Little wonder, then, that kiwis routinely go to remarkable lengths to support the competitors in the Michael Hill International Violin Competition. Hard work, individual effort and shared experiences characterise these violinists' efforts – values that New Zealanders understand.
Thus when a brilliant young musician wins this top global violin competition, it is against the background of rapt audience support for all. And it doesn't stop there. Our competition joyously follows the career path of its laureates.
The "Michael Hill" profoundly impacts competitors. They polish and mould their futures here. On the way they build their artistic muscle.
All this is achieved inside two weeks in New Zealand, against exquisite, scenic backdrops and all of the
Roll on 2019! We have another group of brilliant young violinists to enchant us!
"It's simply world-class."
– Hon. Christopher Finlayson, former Minister for Arts, Culture and Heritage