2019 COLLABORATING ARTISTS
One of the Competition's core objectives is to showcase the breadth and depth of talent here in New Zealand. We proudly place our Competitors alongside New Zealand's wonderful artists.
Ashley Brown, Cello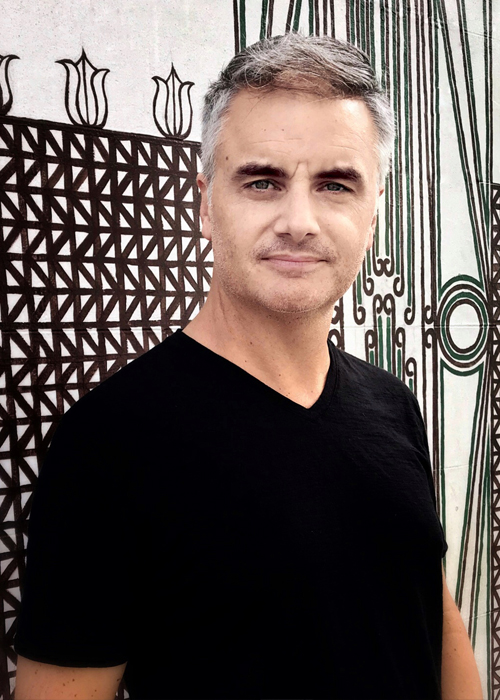 Acclaimed as a musician of "unimpeachable artistry", Ashley Brown is one of New Zealand's leading soloists, collaborators, chamber musicians and recording artists. He is a founder of NZTrio and a passionate advocate for New Zealand music.
His teachers have included Alexander Ivashkin, Aldo Parisot and William Pleeth helping him to success in auditions, competitions and awards, both local and international. Musical curiosity has led him from an Artist Diploma at Yale to a Doctorate of Musical Arts exploring the collaborative relationship between composer and performer, and onward to sharing the stage with composers and artists as diverse as Dame Gillian Whitehead, Moana Maniapoto, Michael Houstoun, Kristian Jaarvi and Neil Finn. He continues to enjoy a musical career that leaves no colour of the musical spectrum unexplored.
Ashley plays the 1762 William Forster 'Liberte' cello.
Jian Liu, Piano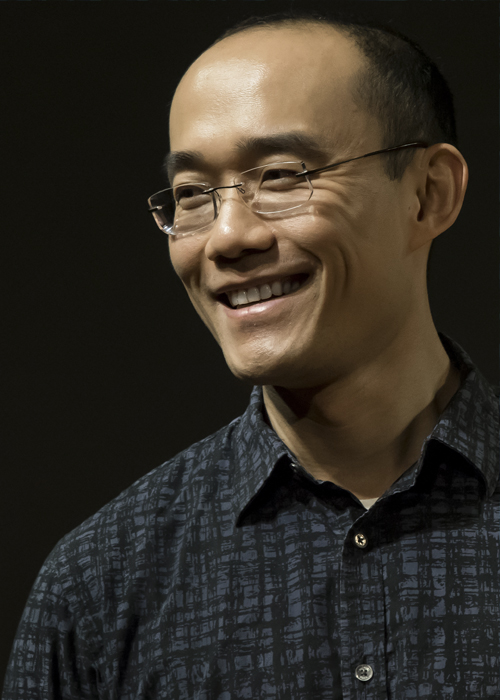 Jian Liu has gained a reputation as a highly sought-after solo pianist, chamber musician, and educator across the globe. He has performed as a soloist and chamber musician throughout Europe, Asia, and North America. His artistry has been taking him to some of the most prestigious concert halls, including Carnegie Hall, Steinway Hall in New York, Rose Hall of Lincoln Center, Sprague Hall and Woolsey Hall of Yale University, and Paul Hall of Julliard School, and as a featured soloist with orchestras including Symphony Orchestra of National Philharmonic Society of Ukraine, Phoenix Symphony Orchestra, Auckland Philharmonia Orchestra, Orchestra Wellington, Christchurch Symphony Orchestra, and Yale Philharmonia, among others.
Jian has also been a prize-winner at Horowitz (Ukraine) and Missouri Southern (USA) international competitions and has performed at Auckland (New Zealand), Idyllwild (USA), Beijing (China), Lausanne (Switzerland), and Krakow (Poland) music festivals. Jian's performances have been broadcast by various TV and radio stations including KPHO public radio, CCTV (China), Suisse Romande Radio, Krakow Radio, and Radio New Zealand.
As a dedicated and enthusiastic chamber musician, Jian is the founding pianist of Te Kōkī Trio, the resident trio at New Zealand School of Music. The Trio has appeared on various chamber series in Singapore, China, Australia and New Zealand. Jian has also collaborated with some of the world-class musicians, including cellist Jian Wang, clarinetist David Shifrin, flutist Ransom Wilson, Boston Symphony Orchestra cellist Alexandre Lecarme, violinist Sarita Kwok, and pianist Boris Berman, Claude Frank and Maria João Pires.
As a passionate performer, Jian is equally committed to education. Jian have served for four years on the faculty of the Yale Department of Music, and he is currently the Programme Director of Classical Performance and Head of Piano Studies at New Zealand School of Music at Victoria University of Wellington. He has also taught master classes and lectures at the Central Conservatory of Music and Tianjin Conservatory of Music (China), Jerusalem Academy of Music and Dance (Israel), Rutgers University, Manhattan School of Music, Wellesley College and Arizona State University (USA), Yong Siew Toh Conservatory of Music (Singapore), Krakow Academy of Music (Poland) and Sydney Conservatorium, among others. Jian studied with Professor Jin Zhang from Central Conservatory in Beijing for six years, then with Dr. Caio Pagano at Arizona State University for eight years. He holds Master of Music, Doctor and Master of Musical Arts degrees from Yale School of Music, where he was a student and assistant of Professor Claude Frank.
Giordano Bellincampi, Conductor
Giordano Bellincampi is the Music Director of the Auckland Philharmonia Orchestra and Chief Conductor of the Kristiansand Symphony Orchestra. Born in Italy and moving to Copenhagen at a young age, he began his career as a trombonist with the Royal Danish Orchestra before making his professional conducting debut in 1994. Previously, he was the Principal Conductor of I Pomeriggi Musicali, Milan, General Music Director of the Duisburg Philharmonic from 2012-2017, General Music Director of the Danish National Opera, Aarhus from 2005-2013, Music Director of the Copenhagen Philharmonic Orchestra from 2000-2006 and, between 1997-2000 he was Chief Conductor of the Athelas Sinfonietta Copenhagen, the leading contemporary ensemble in Denmark.
With an enormous repertoire embracing classical, romantic and contemporary music, he is particularly celebrated for his prowess in the Central European, Italian and Scandinavian symphonic traditions, and for his interpretations of significant choral and vocal works. In 2015, he focused on the 150th anniversary of the birth of Carl Nielsen, performing a wide selection of his works both in Denmark and abroad.
Highlights of recent seasons have included concert performances of Verdi's Otello and Puccini's Manon Lescaut with the Auckland Philharmonia, and with the Duisburg Philharmonic gala performances of Wagner's operatic and orchestral music to mark the re-opening of the orchestra's home in Duisburg's Mercatorhalle. He also had a highly acclaimed visit to Amsterdam's legendary Concertgebouw Hall, with repertoire by Nielsen, Sibelius and Beethoven.
In the 17/18 season, he brings major repertoire to Auckland and Kristiansand, including a concert performance of Aida in Auckland and staged performances of La Traviata with the Kristiansand Opera. He returns to the Athelas Sinfonietta and I Pommerigi Musicali Milan, and conducts four programmes with the Toledo Symphony.
As Associate Professor at the Royal Danish Academy Giordano Bellincampi is dedicated to the work of educating future generations of orchestra musicians and conductors. He also regularly gives masterclasses and serves as a jury member for a number of international conducting competitions. In 2010, he was made a Knight of the Order of the Dannebrog, an award bestowed by the Danish Royal Family for services to Danish culture, and he also holds the title of 'Cavaliere' from the President of Italy for his international promotion of Italian music.
Sarah Watkins, Piano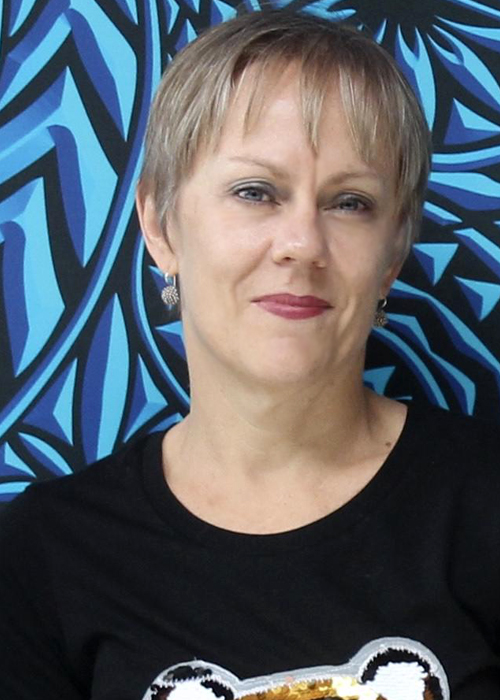 Sarah is a founding member of NZTrio, a group widely recognized as one of New Zealand's most dynamic and indispensable music ensembles, bringing bold and eclectic performances to audiences around the world.
Her lifelong passion for accompanying and chamber music has led to an impressive career in the US and New Zealand, where she is highly sought after as a collaborative pianist, recording artist, and ensemble musician. She has been an official pianist for the Michael Hill International Violin Competition since its inception in 2001, has performed as a freelance player in the New Zealand Symphony Orchestra, the Auckland Philharmonia Orchestra, and the Auckland Chamber Orchestra, and has appeared as concerto soloist with St. Matthew's Chamber Orchestra, ACO, and the APO. In 2014 Sarah recorded Chris Watson's "sing songs self" for solo piano and orchestra with the NZSO, a composition which was awarded the prestigious 2015 SOUNZ Contemporary Award.
Sarah is a graduate of the University of Canterbury (NZ) and the Juilliard School in New York City, where she earned both Master of Music and Doctor of Musical Arts degrees in collaborative piano. While living in the US, Sarah worked as a staff pianist at Juilliard, Yale University, and the Aspen Music Festival. Among academic highlights was her work as coordinator of the collaborative piano program at the Music Academy of the West in Santa Barbara, California, and several years on the music faculty of Purchase College, New York. During the period 2004-2009 NZTrio was ensemble in residence at the University of Auckland, where Sarah also taught collaborative piano and chamber music.
Julia Joyce, viola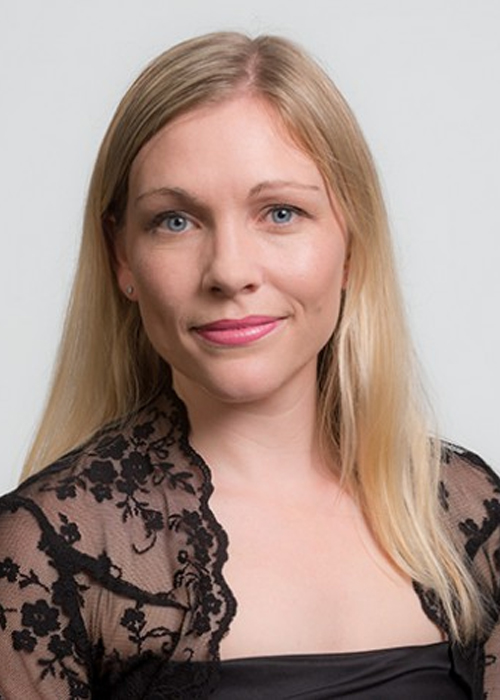 Born in Wellington, Julia completed a Bachelor of Music with First Class Honours at Victoria University in 2004. She was Concertmaster of the National Youth Orchestra of New Zealand, heading to London in 2005 where she completed a Masters Degree in Violin/Viola Performance with Distinction at the Guildhall School of Music and Drama. She was a finalist in the Guildhall Wigmore Hall recital competition 2008.
As a member of the Puertas Quartet she reached the semi-finals at the Bordeaux International String Quartet Competition 2010. Julia played with the Royal Philharmonic and London Philharmonic Orchestras before being appointed to the Philharmonia Orchestra of London's viola section. She toured France, Germany, Spain, Turkey, Japan and the Canary Islands with the Philharmonia before returning to New Zealand in 2011 to take up the position of Principal Viola with the NZSO. She plays a 1920's Italian viola by Emilio Rossi.
Auckland Philharmonia Orchestra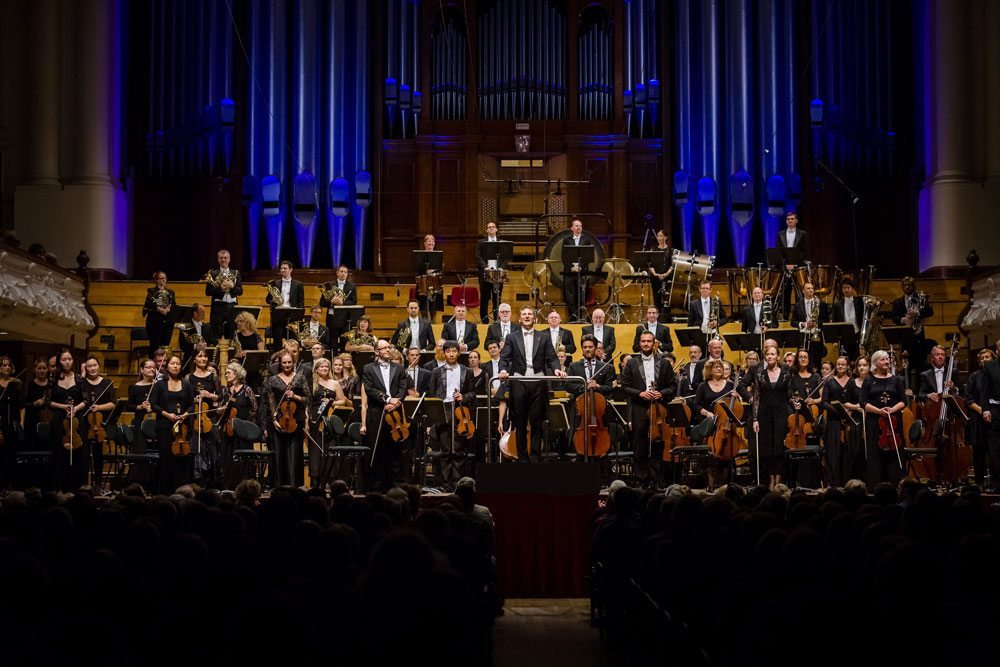 The Auckland Philharmonia Orchestra is New Zealand's full-time professional Metropolitan orchestra, serving Auckland's communities with a comprehensive programme of concerts and education and outreach activities.
In more than 70 self-presented performances annually, the APO presents a full season of symphonic work showcasing many of the world's finest classical musicians. Renowned for its innovation, passion and versatility, the APO collaborates with some of New Zealand's most inventive contemporary artists.
The APO is proud to support both New Zealand Opera and the Royal New Zealand Ballet in their Auckland performances. It also works in partnership with Auckland Arts Festival, the New Zealand International Film Festival, the Michael Hill International Violin Competition and Auckland War Memorial Museum, among other organisations.
Through its numerous APO Connecting (education, outreach and community) initiatives the APO offers opportunities to more than 27,000 young people and adults nationwide to engage with and participate in music activities ranging from hip-hop and rock to contemporary and classical.
More than 250,000 people worldwide experience the orchestra live each year with many thousands more reached through recordings, broadcasts and other media.
Gillian Ansell, NZ– Viola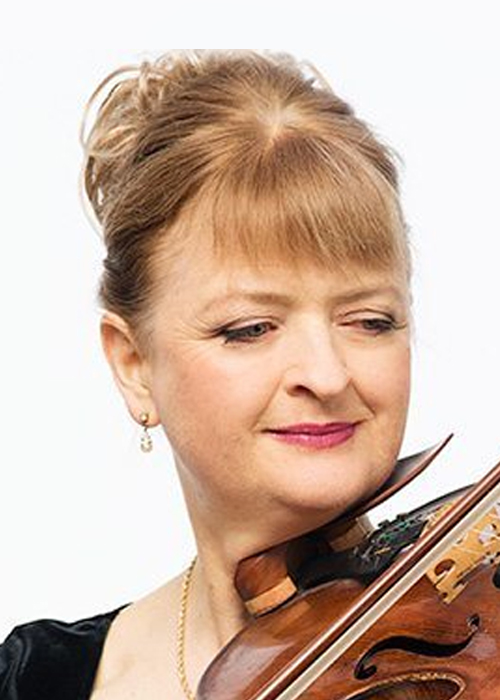 Gillian Ansell, born in Auckland, made her concerto debut as a violinist with the Auckland Philharmonia at the age of 16. At 19, an Associated Board Scholarship took her to the Royal College of Music in London for 3 years to study violin, viola and piano. She then won a German Academic Exchange (DAAD) scholarship for further study in Germany at the Musikhochschule Cologne with Igor Ozim and the Amadeus Quartet.
After working professionally in London for three years she returned to New Zealand to become a founding member of the New Zealand String Quartet in 1987. She was second violinist for two years before taking up the position of violist of the group, a position she holds to this day. With the NZSQ, she has toured NZ and the world, performing all the major quartet and quintet repertoire.
Since 1991, she has taught viola, violin and chamber music at the New Zealand School of Music, Victoria University of Wellington, where the NZSQ is Ensemble-in-Residence.
In 2001 she became Artistic Director, with fellow quartet member Helene Pohl, of the Adam Chamber Music Festival, New Zealand's pre-eminent classical music festival, which takes place biennially in Nelson.
In 2008 she was made a Member of the New Zealand Order of Merit (MNZM) for her outstanding services to music in New Zealand. In her spare time, Gillian enjoys books and movies, gardening and tramping.
Lyell Cresswell, composer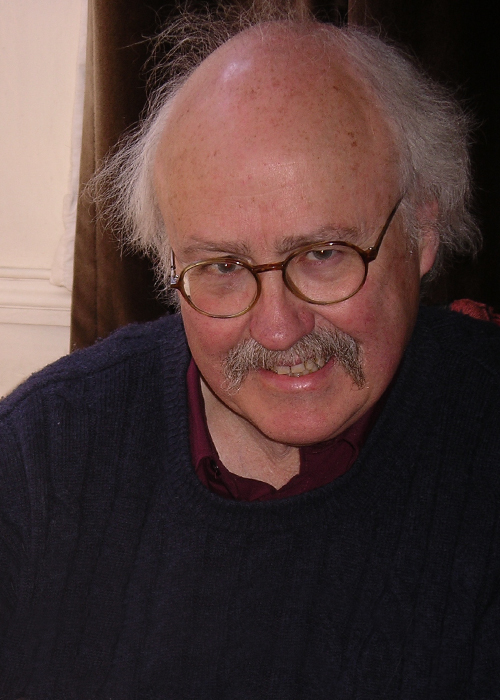 Lyell Cresswell was born in Wellington, New Zealand, on 13 October 1944. He studied at Victoria University of Wellington, Toronto University (Commonwealth Scholarship), and the University of Aberdeen. This was followed by further study at the Institute of Sonology, Utrecht (Dutch Government Bursary 1974-75) and the Massachusetts Institute of Technology (Scottish Arts Council Bursary, 1982). From 1978-80 he was Music Organiser at Chapter Arts Centre, Cardiff; from 1980-82 he was Forman Fellow in Composition at Edinburgh University, and from 1982-85 Cramb Fellow in Composition at Glasgow University. Since then he has been a full-time composer based in Edinburgh.
In 1978 he won the Ian Whyte Award for the orchestral work Salm and in 1979 received the APRA Silver Scroll for his contribution to New Zealand music. The UNESCO International Rostrum of Composers has recommended his works in 1979, 1981 and 1988. Cresswell has been a featured composer at many festivals throughout the world – London, Tokyo, Edinburgh, Warsaw, Amsterdam, Bologna, Wellington, etc. and his music is widely performed and broadcat. He was artistic director of the ecat (Edinburgh Contemporary Arts Trust) "New Zealand, New Music" festivals in Edinburgh in 1998 and 2001.
He has been the recipient of numerous awards. In 2001 he received a Scottish Arts Council Creative Scotland Award. In 2002 an honorary D.Mus. degree from Victoria University of Wellington, and in the same year he was the first composer to be awarded the Elgar Bursary from the Royal Philharmonic Society. In 2006/07 he was New Zealand School of Music/Creative New Zealand Composer in Residence in Wellington. He won the Sounz Contemporary Award for his  first Piano Concerto in 2011. In 2016 he received a New Zealand Arts Laureate Award, in 2017 was a recipient of the Composers Association of New Zealand Trust Fund Award, and in 2018 received the CANZ Trust Fund Award.
Lyell Cresswell has written works in most genres: works for orchestra (with and without soloists), large and small ensembles, solo instruments, operas, choral music and works for solo voice. Many of his works are available on CD.
Andrew Beer, Violin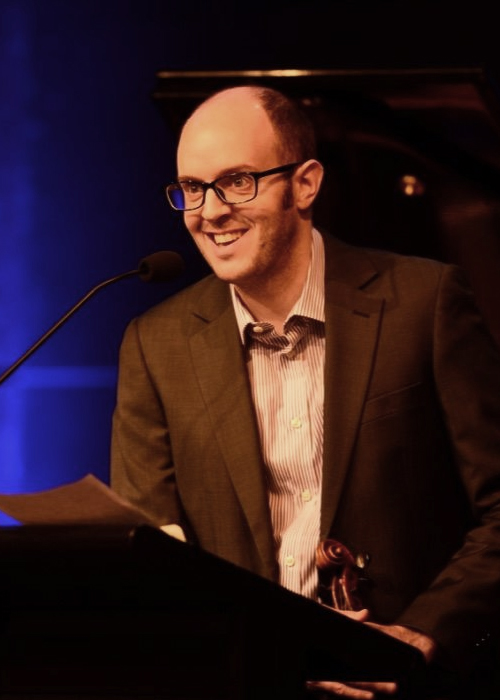 Violinist Andrew Beer has been described as a "virtuoso soloist" by the San Francisco Classical Voice, as possessing a "glorious string tone" by Strad Magazine, and as a "musical gift" by the New York Times. He has performed extensively throughout North America, Europe, Asia and Australasia, and his performances have been broadcast on NHK Japan, Vietnamese television, CBC Radio-Canada, Minnesota Public Radio, Vermont Public Radio, WQXR New York, Radio NZ Concert FM and ABC Classic FM.
As a soloist, he has performed with leading orchestras in Vancouver, Montreal, New York, Boston, Catania (Sicily), Auckland and Hamilton with conductors including Gil Rose, Joseph Silverstein, Victor Feldbrill, Tecwyn Evans, Giordano Bellincampi and Mikhail Tatarnikov. As a chamber musician, he has performed at the Banff, Orford, Domaine Forget, Tanglewood, Aspen, Music@Menlo, Prussia Cove and Akaroa festivals, and has appeared in concert with Grammy-winners Midori, Emerson and Parker String Quartets, and Tui-winners NZ Trio. Contemporary music has played a large role in Andrew's musical life, and he has worked closely with some of the leading composers of our time on their solo and chamber works, including Pierre Boulez, Mario Davidovsky, György Kurtág and Steve Reich. When feeling particularly brave, Andrew dabbles in composing himself, as well as performing on the viola and piano.
Outside his busy performing schedule, Andrew teaches both privately and at the University of Auckland, and has been a guest teacher at Harvard and McGill Universities. Humanitarian and outreach concerts have also played an important role in his musical output, and through such endeavours he was awarded a U.S. Congressional Commendation in 2006.
Born in Vancouver in 1982, Andrew's principal teachers were Lawrie Hill, Gwen Thompson, Gerald Stanick, Ani Kavafian and Donald Weilerstein. He holds a BA magna cum laude from Stony Brook University and an MM and GD from the New England Conservatory of Music. He served as a performing and teaching fellow at Carnegie Hall and the Juilliard School from 2007-2008, and from 2008-2013 held the position of assistant principal 2nd violin with the Montreal Symphony Orchestra. Andrew has proudly been concertmaster of the Auckland Philharmonia Orchestra since 2014, and has performed as guest concertmaster with the City of Birmingham Symphony Orchestra and the Symphony Orchestras of Melbourne, Adelaide and Vancouver.
Andrew performs on a J.B. Vuillaume violin from 1845, and a J.J. Martin bow from 1880.